Rebranding is altijd een populair onderwerp voor marketingjournalisten en bloggers en een hete aardappel voor communicatieteams. Het gaat zelden zonder controverse, omdat iedereen, zowel binnen een rebrandbedrijf als extern, zijn eigen mening heeft over of het goed of slecht is. Het is moeilijk om een ​​ander onderwerp te vinden, dat zoveel zelfverklaarde experts heeft. Je hebt tenslotte geen graad of een specifieke ervaring nodig om te weten of een logo mooi of lelijk is. Wel, wat als je het echt deed?
In een van onze vorige berichten behandelden we de meest voorkomende redenen (legitiem en niet) waarom bedrijven rebranden en de drie grootste dingen om op te letten bij het overwegen van een verandering van visuele identiteit. Nu bekijken we vier digitale merken die de afgelopen anderhalf jaar zijn aangepast en in plaats van ons standpunt over kleuren en lettertypen te delen, analyseren we het strategisch denken achter elk van de rebrandings.
Daar zijn ze:
1. Instagram
In mei onthulde Instagram een complete brandingrevisie, met een nieuw logo, een app-pictogram en een herontwerp van zowel de app als de website, waardoor ze een veel meer georganiseerde lay-out en gemakkelijk te gebruiken interface kregen. Het nieuwe logo was geïnspireerd op het vorige – de camera ziet er nu eenvoudiger en moderner uit en de regenboog is in het nieuwe logo in gradiëntvorm aanwezig.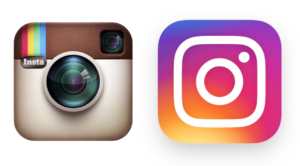 Waarom zou Instagram zo'n ingrijpende verandering doorvoeren, ondanks dat het een van 's werelds meest herkenbare merken is? Afgaand op de reacties van de meeste commentatoren was het pure roekeloosheid. We zijn het oneens.
Allereerst moet het merk aantrekkelijk blijven voor jongere generaties gebruikers. Als een beeld van een instantcamera voor 30-jarigen herinneringen en een warm gevoel van nostalgie zou kunnen oproepen, betekent dit waarschijnlijk niets voor tieners. Ten tweede zag het er oud op, ook al was het goed ontworpen. Het was prima als Instagram werd gelanceerd als een filter-app waarmee gebruikers hun foto's een beetje meer retro en polaroidachtig konden laten lijken, maar vandaag is het een van de grootste wereldwijde sociale netwerken en het wil niet worden beperkt door zijn uiterlijk. Het is getransformeerd en de nieuwe look drukt dat uit. Ten derde weerspiegelt de nieuwe branding de Instagram-merkarchitectuur – nu zijn Boomerang, Layout en Hyperlapse-logo's visueel verenigd met het hoofdmerk. Tenslotte,
2. Google
Vorig jaar ondernam Google zijn grootste verandering in branding sinds het begin. Het Google-logo is in de loop van de tijd verschillende keren gewijzigd, maar het meest recente herontwerp was het grootste nog. De rebrand was grotendeels front-end en gebaseerd op gebruikerservaring. Naast het nieuwe logo was er ook het nieuwe compacte "G" -teken en de gekleurde stippen van Google voor tijdelijke, laadmomenten van interactiviteit.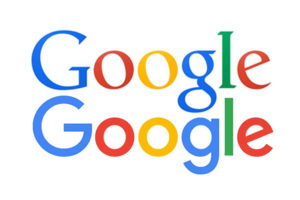 De rebranding van Google viel samen met de beslissing van het bedrijfsmerk van Google om Alphabet te worden. Nu bezit een nieuwe holding niet alleen Google, maar heeft ook voldoende ruimte in zijn portefeuille voor toekomstige overnames. De nieuwe look markeerde een nieuw tijdperk voor de internetgigant, omdat bleek dat het niet langer alleen een zoekmachine was, maar een technologische paraplu, waaronder producten zoals Android, YouTube, Chrome en meer worden geplaatst. De rebrand van Google kreeg niet veel kritiek, vooral omdat de oude look verouderd en de nieuwe niet te ver weg was van de vorige. Het voelde bijna als een natuurlijke en verwachte verandering.
3. Uber
In februari onthulde het wereldwijde minicabinetwerk Uber wijzigingen in zijn merknaam, met een nieuw logo en nieuwe individuele app-pictogrammen voor gebruikers en partners. De rebrand bevatte ook een nieuw ontwerpraamwerk om de technologie van Uber naar voren te brengen en nieuwe app-kleuren om het landschap en de cultuur van de landen waarin Uber opereert te vertegenwoordigen.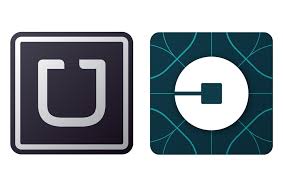 Nogmaals, de rebrand zag veel tegenwerking. Mensen konden niet begrijpen waarom Uber iets had veranderd dat werkte.
Net als Instagram is Uber niet meer wat het was en de nieuwe look zou een heel andere boodschap moeten opleveren. Toen Uber op de markt kwam, was het een service voor alleen zwarte auto's – premium en exclusief. En de oude, slanke identiteit met de dominantie van de zwarte kleur schreeuwde "niet voor iedereen". Vandaag de dag is Uber een bekend merk dat mensen met verschillende leeftijden en achtergronden probeert aan te trekken en de nieuwe look weerspiegelt precies dat. Bovendien zal de nieuwe identiteit het voor Uber gemakkelijker maken om nieuwe producten, submerken en goedgekeurde merken onder het overkoepelende merk te lanceren.
4. Eet gewoon
Online afhaalmaaltijden Just Eat onthulde onlangs een nieuwe look als onderdeel van een grote rebranding. Visueel hebben de Just Eat-app, website en logo een make-over gehad. Rood is de hoofdkleur gebleven, maar merkbeelden hebben nu een extra kleurenspectrum, als onderdeel van de inspanningen om van Just Eat een meer opvallend product te maken.
Na een aantal jaren van groeiend succes, waarom dacht Just Eat dat een rebrand nodig was? De bedrijfsexecs geven daar veel redenen voor – om de keuze voor Just Eat-aanbiedingen te benadrukken, om mensen aan te trekken die nog steeds eten bestellen via de telefoon of om de nieuwe productlanceringen en -verbeteringen te herkennen. Maar soms is de werkelijkheid simpeler – de oude identiteit was verouderd en voelde een beetje alsof hij uit het begin van de jaren 2000 was gekomen. De nieuwe look is actueler en krachtiger en kan als zodanig meer gebruikers aantrekken.
Instagram , Google , Uber enJust Eatzijn allemaal omgedraaid naar de juiste redenen. Sommigen van hen werden daar zwaar bekritiseerd (Instagram en Uber) maar over een paar jaar zal niemand het zich herinneren (zoals niemand lijkt te schelen dat Airbnb twee jaar geleden een nieuwe naam kreeg). Hoe groter het verschil ten opzichte van het originele logo, hoe meer klagen. Als je weet dat je redenen voor verandering van strategische aard zijn en je je nieuwe identiteit in en uit hebt getest, blijf dan gewoon rustig en ga door – haters gaan haten maar dan zullen ze het vergeten.
Free messenger chatbot
With a chatbot you can do the following (on autopilot): Reservations, making an appointment, customer service, sales, promotions, sending content, collecting lead info, reaching customers in messenger, and more! No coding required, set up in minutes. Click below for a free account
Free messenger chatbot